The jury of the International Taste Institute, composed of some of the world's best chefs and sommeliers, has awarded the 2021 Superior Taste Award: for Dolomia Water the Three Gold Stars!

This is the fourth time that Dolomia Water has obtained a positive evaluation from the International Taste & Quality Institute, the International Institute of Taste and Quality based in Brussels: the Three Gold Stars are a guarantee of quality, already obtained in 2013, 2015 and 2018.

Every year, thousands of products are evaluated, while only very good products are awarded and we are proud that Dolomia Water is one of them again this year.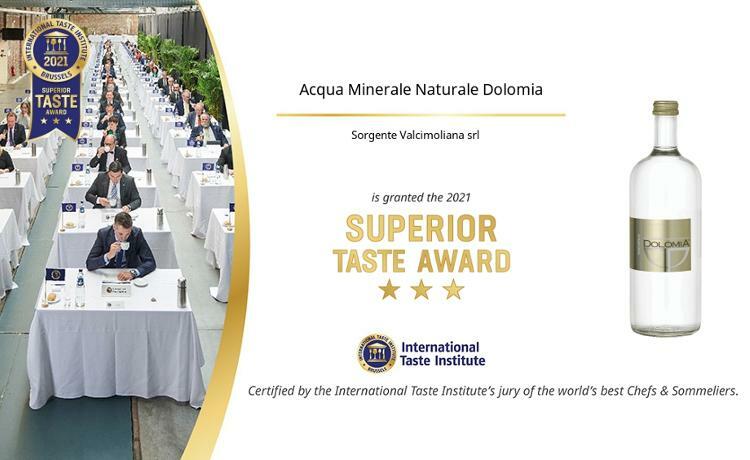 The International Taste Institute performs objective sensory evaluation: its jury follows a rigorous blind-tasting methodology in which product samples are anonymised to avoid any scoring biases. In addition to scoring product performance according to the 5 standard sensory criteria, the jury provides comments as well as suggestions for further product improvement and food pairing.